Device enables CEO to thrive after near-fatal cardiac arrest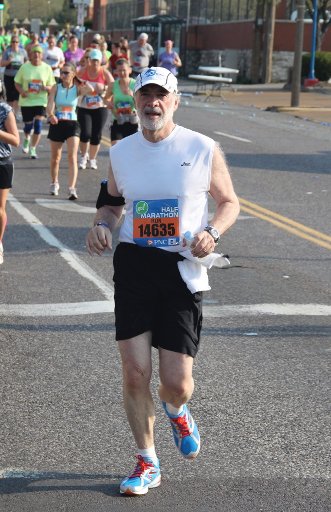 Ron Rubin was training to run a marathon two years ago to celebrate turning 60. But cardiac arrest killed his plans and nearly killed him.
So how could this happen? He was a runner with seven marathons under his belt and was preparing for his eighth.
Rubin is the CEO of Republic of Tea, a company that preaches a message of healthy practices to employees and customers: Take life easier, 'sip by sip rather than gulp by gulp."
Yet he suffered a ventricular tachycardia — a sudden cardiac arrest characterized by a very rapid and irregular heart beat. It's often fatal, usually in the aftermath of a heart problem or heart surgery, according to the National Library of Medicine.
Rubin says he survived because of CPR by his son, Todd Rubin, efforts in an emergency room in Tiburon, Calif., and his own peak physical condition.
A week later, back in St. Louis, surgeons at Barnes-Jewish Hospital implanted a small defibrillator.
Read more:
http://www.stltoday.com/lifestyles/health-med-fit/fitness/article_ec1526e0-04fb-59c4-98a2-11346f4f0672.html#ixzz1ZLrmCHgJ